Direct lines!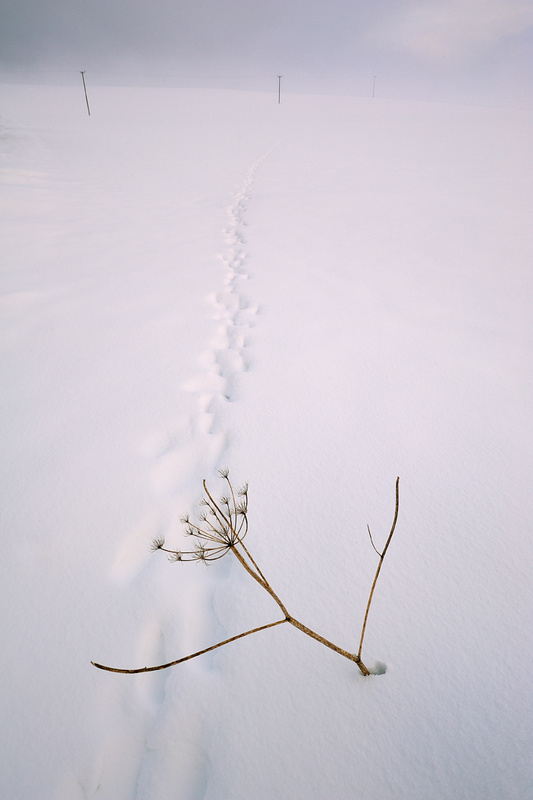 The only problem was that I was about half a mile away and I was encountering heavy blizzards at the time "will there be any track's to see?"
On my approach I was amazed, not just track's but a beautiful dried (Hogweed?). As they pushed past the hogweed had fallen across the track's. This made the perfect foreground and as for the distant telegraph post's... Communication is complete.

Taken November 2010.
Through my binoculars I watched a couple of Hares run up this field, so I had an idea there would be some nice tracks to photograph.