Winter Sun - Roseberry Topping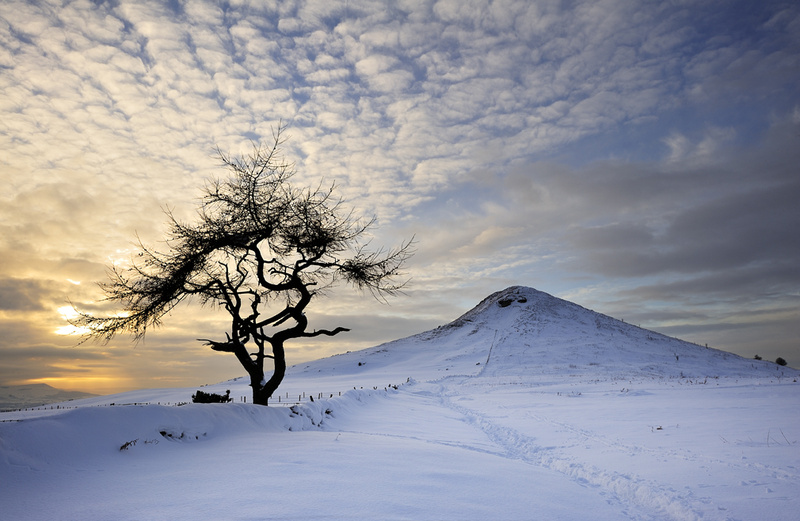 In certain areas, it was hard going, the snow was up to my waist at times.
A normal 20 min walk ended up over half an hour. By this time the sky was at it's best, so it was a bit of a mad panic to get my shots.
The beautiful virgin snow was deep and as smooth as the icing on a cake, the cloud formation was magical as was the warm setting sunlight. 'perfect'

Taken Dec 2010.
I had set off in good time from home in hope to capture these series of images, but after helping a stranded guy dig out his van from the snow, time suddenly wasn't on my side.